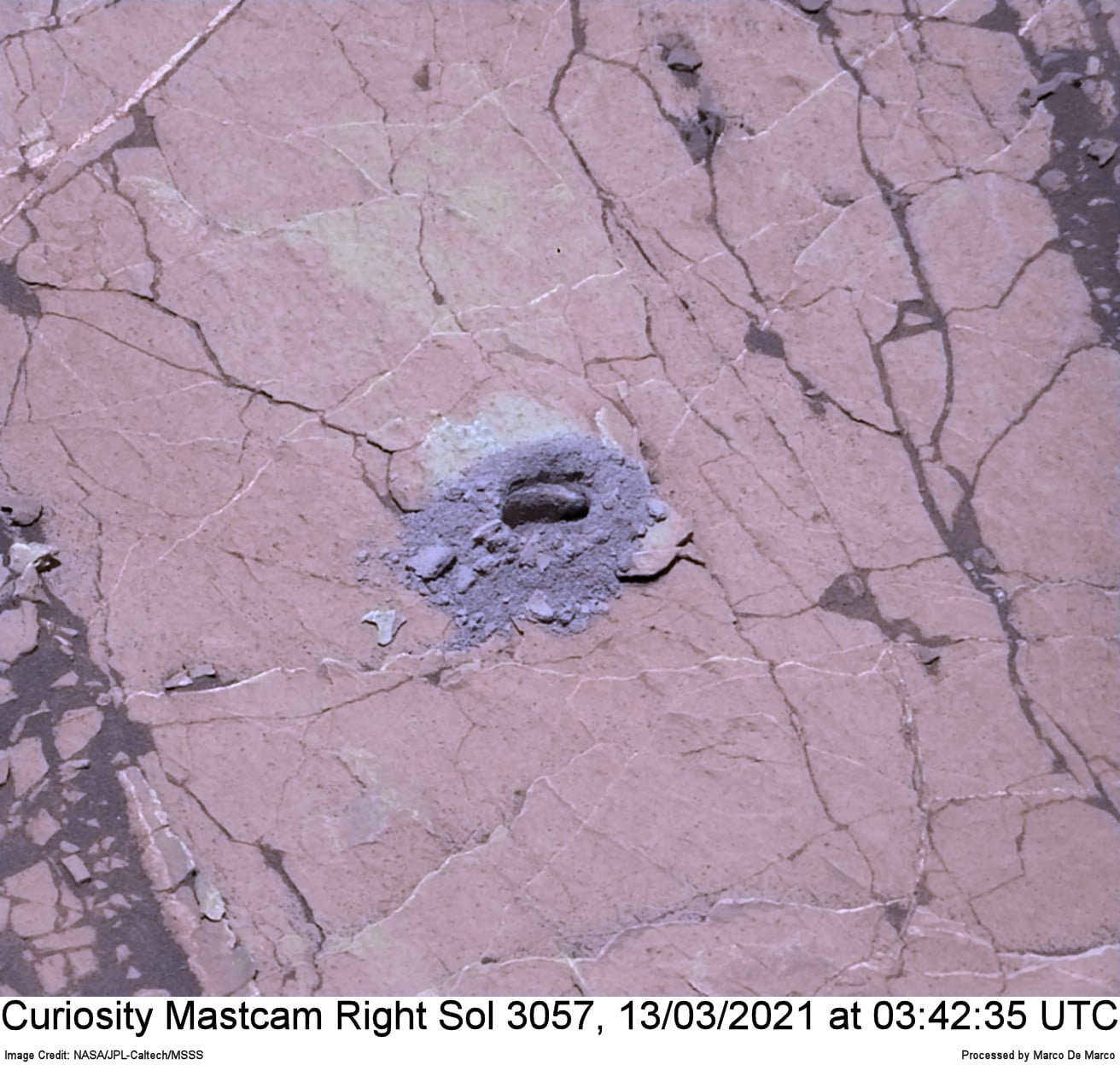 At 03:42:35 UTC the Mastcam Right resumed the excavation of "Nontron".
You can already clearly see the first changes, as well as the onset of greenish spots in the upper part of the image (see https://www.facebook.com/PianetaMarte.MdM/posts/3750913184991847).
We will see in the coming days…
The original image is a black and white encoding of the Bayer mask that has been converted to color through a process called "debayering" or "demosaicing". In addition, the photo has undergone noise reduction due to Jpeg compression, white balance and a slight increase in microcontrast and color saturation in order to make the colors more similar to what the human eye would see.
Original image: https://mars.nasa.gov/msl-raw-images/msss/03057/mcam/3057MR0159700080405724C00_DXXX.jpg
This post has been automatically translated. See the original post here.