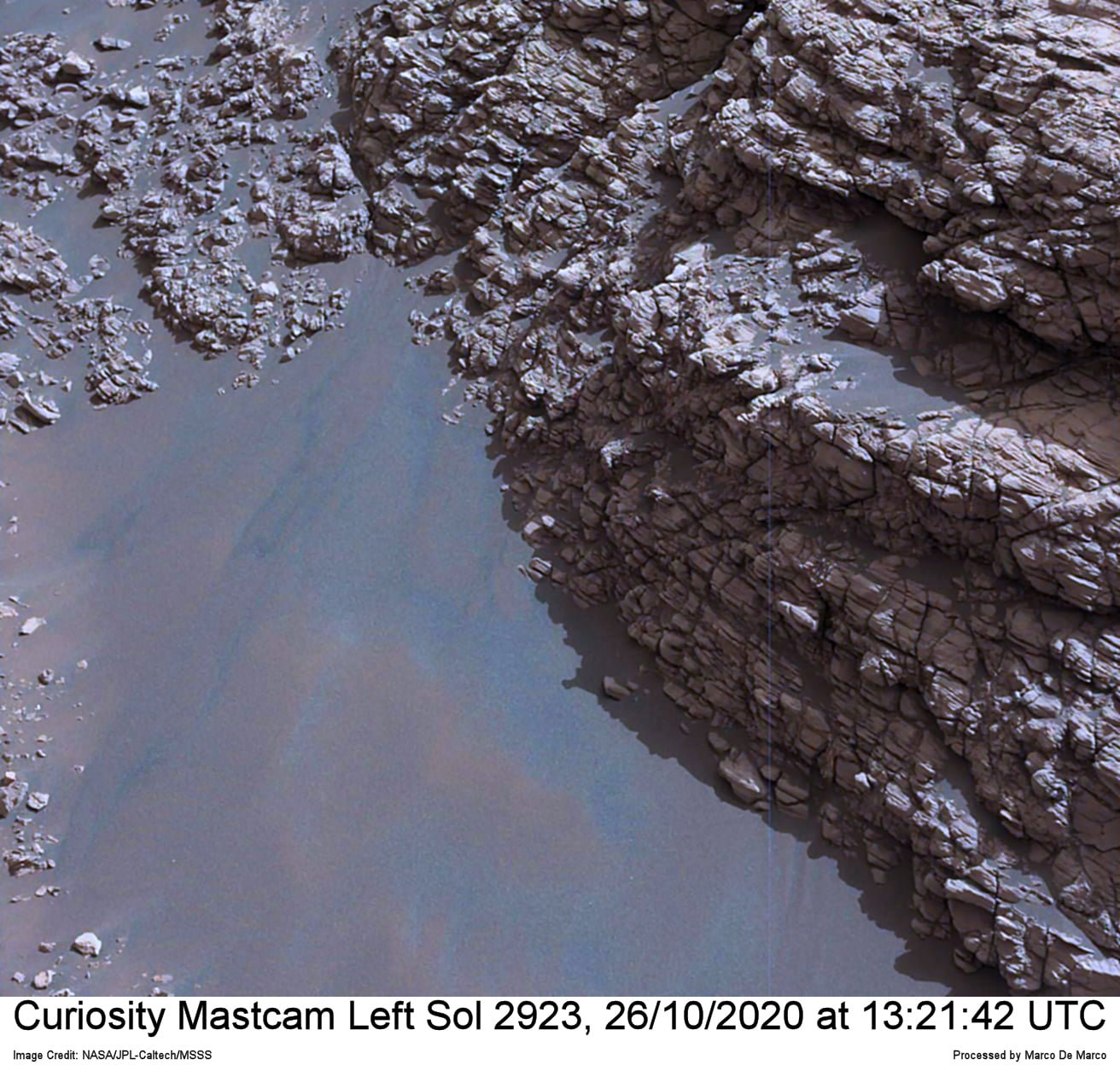 At 13:21:42 UTC Mastcam Left captured outcrops of layered rocks from which conspicuous bluish flows depart.
As in other similar cases, the surrounding rocks have an extremely complex surface, even though they are stratified rocks.
It's been a while since I've found such an interesting photo; who knows if it was due to the season or simply to the place examined…
The original image has undergone noise reduction due to Jpeg compression, white balance and a slight increase in microcontrast and color saturation in order to make the colors more similar to what the human eye would see.
Original image: https://mars.nasa.gov/msl-raw-images/msss/02923/mcam/2923ML0152530151101962E01_DXXX.jpg
This post has been automatically translated. See the original post here.