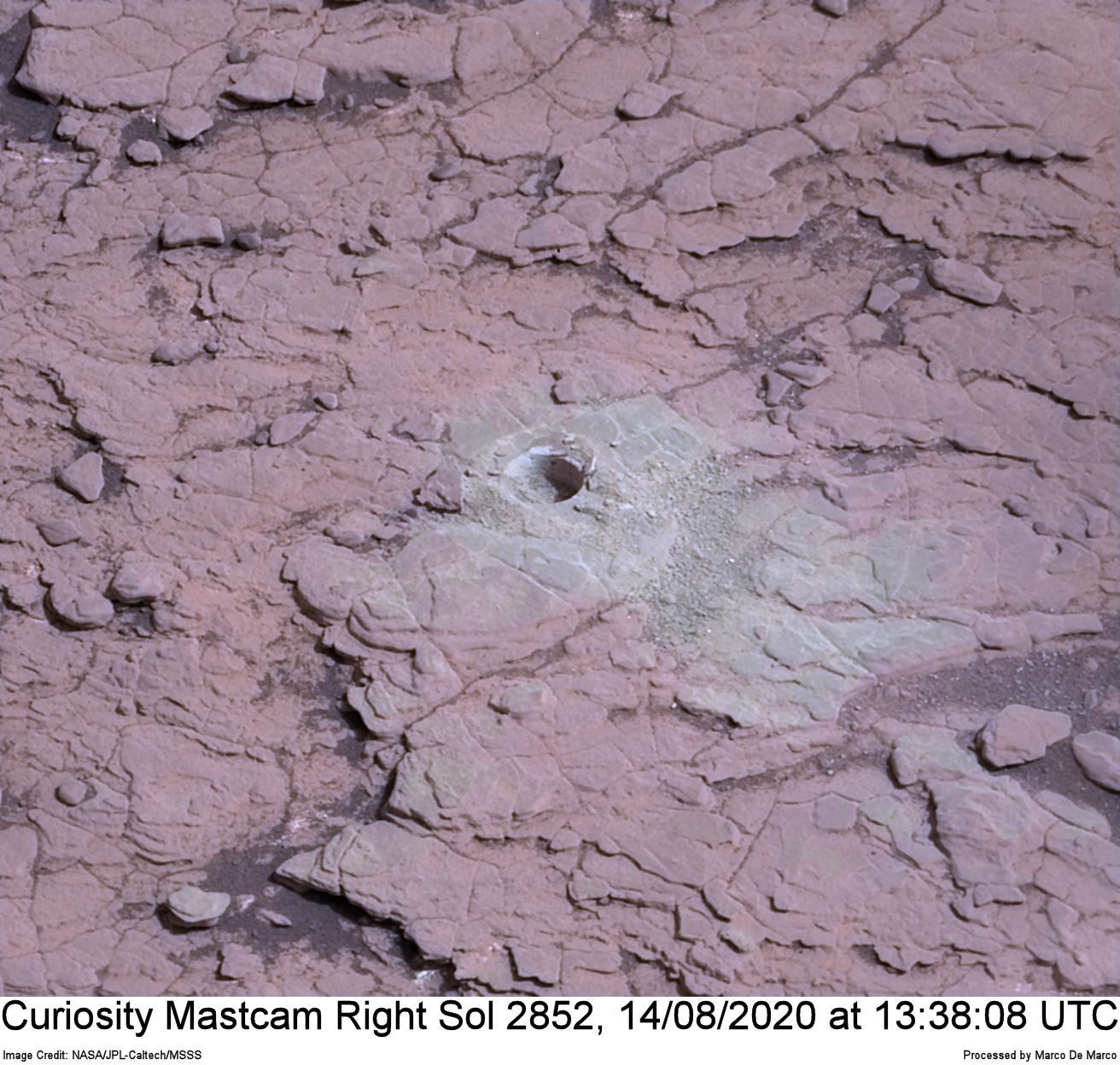 At 13:38:08 UTC the Mastcam Right re-shot the excavation called "Mary Anning" (see https://www.facebook.com/PianetaMarte.MdM/posts/3150638091686029 , https://www.facebook.com/PianetaMarte.MdM/posts/3139037619512743 and https://www.facebook.com/PianetaMarte.MdM/posts/3134289306654241).
From the comparison with the previous image, taken nine days earlier, no particular chromatic differences can be seen. On the other hand, it can be seen that most of the excavated material has been dispersed by the wind, mainly towards the lower right corner of the image, probably the prevailing wind direction in that area.
Personally, this is the first time I've seen the wind sweep away all the excavated material in this way, material that usually compacts and remains around the excavation.
The original image is a black and white encoding of the Bayer mask that has been converted to color through a process called "debayering" or "demosaicing". In addition, the photo has undergone noise reduction due to Jpeg compression, white balance and a slight increase in microcontrast and color saturation in order to make the colors more similar to what the human eye would see.
Original image: https://mars.nasa.gov/msl-raw-images/msss/02852/mcam/2852MR0149060000505245C00_DXXX.jpg
This post has been automatically translated. See the original post here.