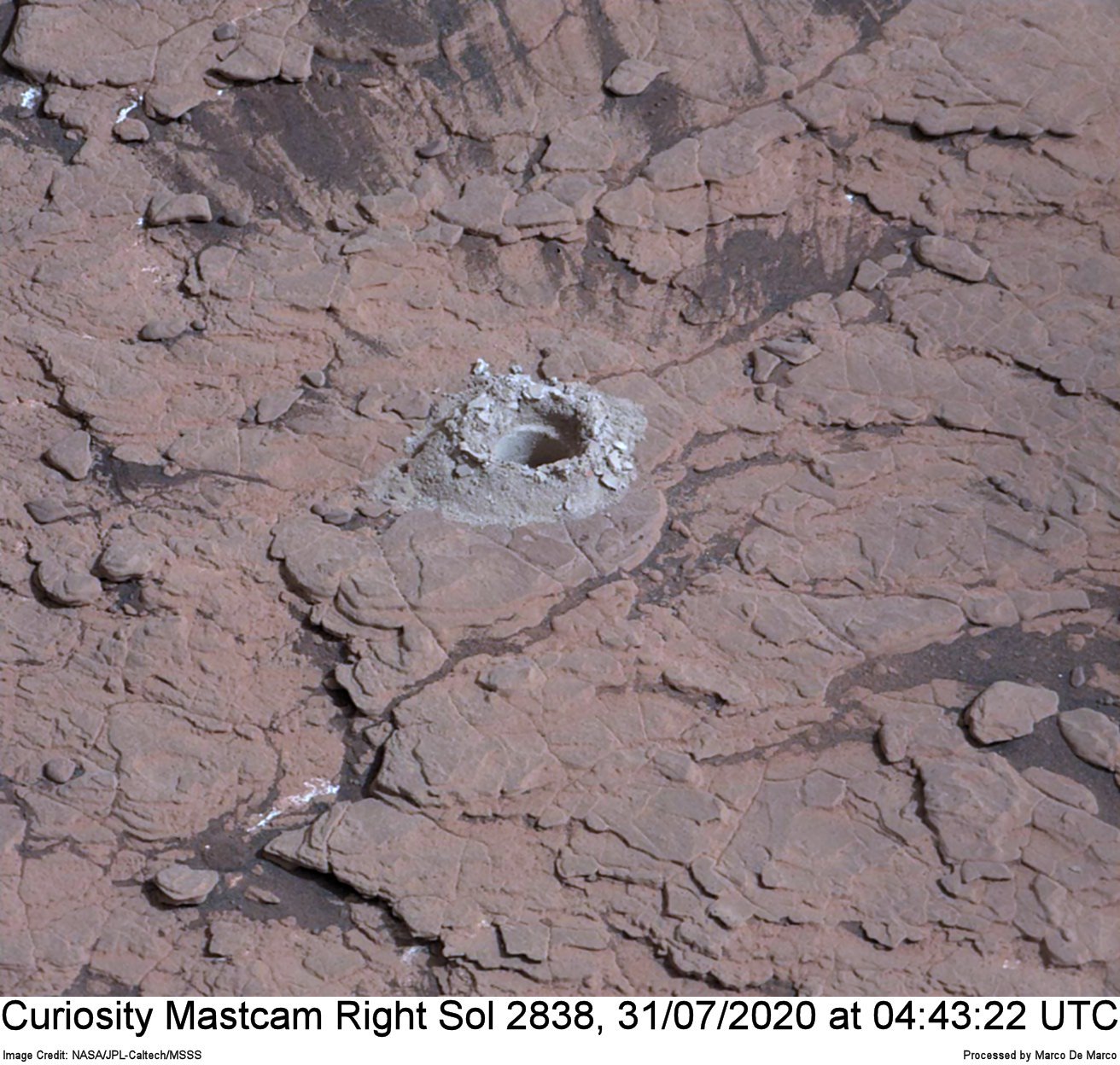 At 04:43:22 UTC the Mastcam Right has resumed the new excavation in the rock made by the Curiosity driller.
This drilling, called "Mary Anning", is as always 1.6 cm wide and shows us the true color of the rock apart from the reddish layer that covers it.
Part of the excavated material will be analyzed inside the rover, expanding the mineralogical information collected in the Gale crater.
In this case, the excavated material appears to be a very faded pink, although the inner part of the excavation shows faint shades towards blue. It will be very interesting to observe its evolution over time, as we have already done for other excavations, considering this as a reference image for later comparisons.
The original image has undergone a reduction in noise due to Jpeg compression, white balance and a slight increase in microcontrast and chromatic saturation in order to make the colors more similar to what the human eye would see.
Original image: https://mars.nasa.gov/msl-raw-images/msss/02838/mcam/2838MR0148440010704747E01_DXXX.jpg
This post has been automatically translated. See the original post here.