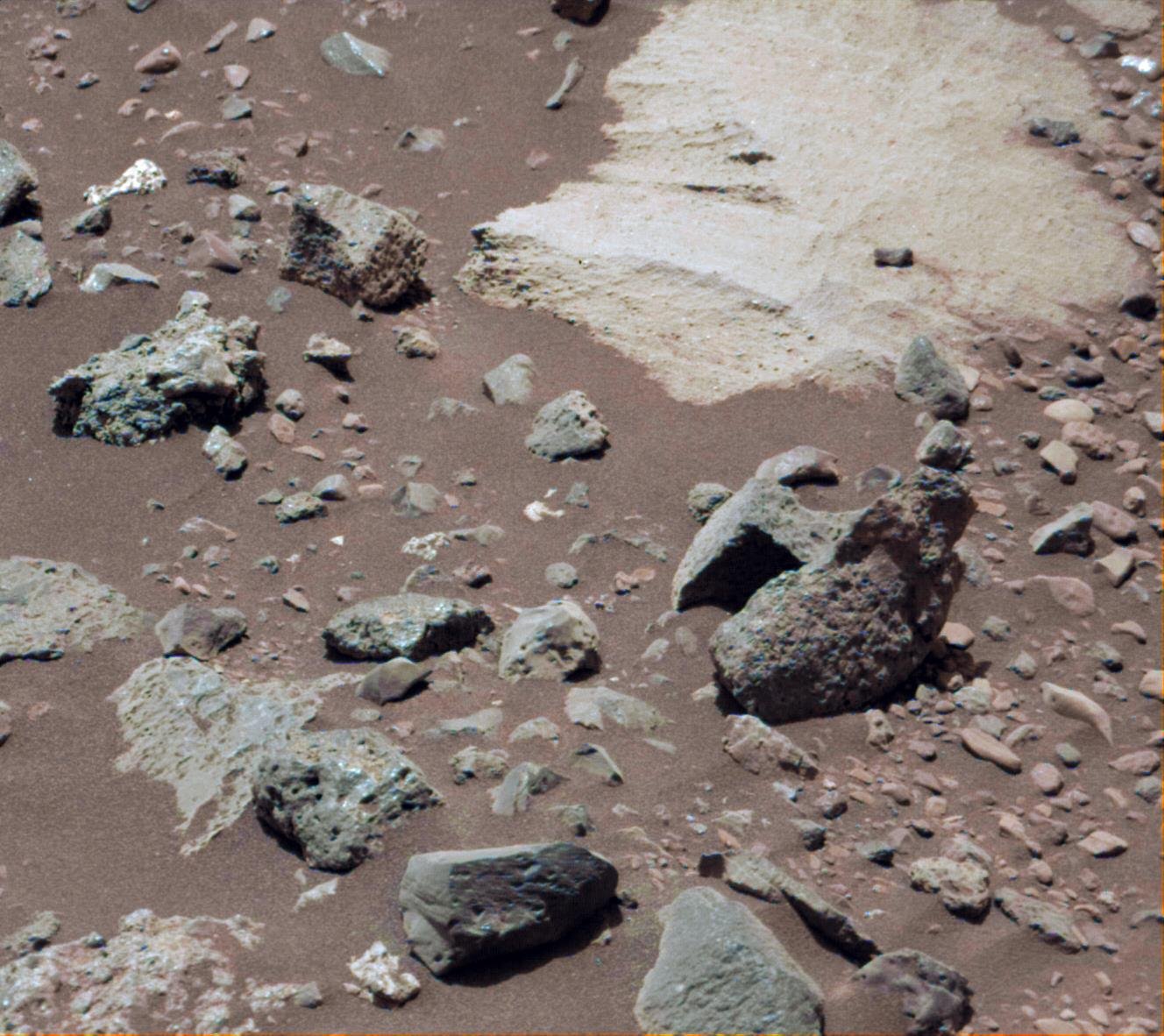 At 11:20:45 UTC, 11:38:54 local solar time, the Mastcam Right shoots these very peculiar rocks on the Martian soil.
The original image would appear to be a normal black and white image except for a "strange" screening. At a more careful analysis the strange dither was found to be a Bayer pattern (see https://it.wikipedia.org/wiki/Schema_Bayer), where the pixels are grouped in arrays 2X2 in which two pixels represent green and the other two red and blue.
Established then that it was a Bayer mask, I could separate the three basic colors and then recompose a true RGB color image, of course at NASA come up with everything to complicate the lives of advertisers!
In the end, however, it was worth it! The image obtained has been subjected to the usual white balance and here is the result!
I find of extreme interest the strange shape of the rock located in the center-right of the frame, as well as the blue-greenish "incrustations" observed in several rocks in the image.
RGB color processed image: https://image.ibb.co/msyTBc/Curiosity_Sol2016.jpg
Original b/w image (Bayer scheme): https://mars.jpl.nasa.gov/msl/multimedia/raw/?rawid=2016MR0106340030902684C00_DXXX&s=2016
This post has been automatically translated. See the original post here.