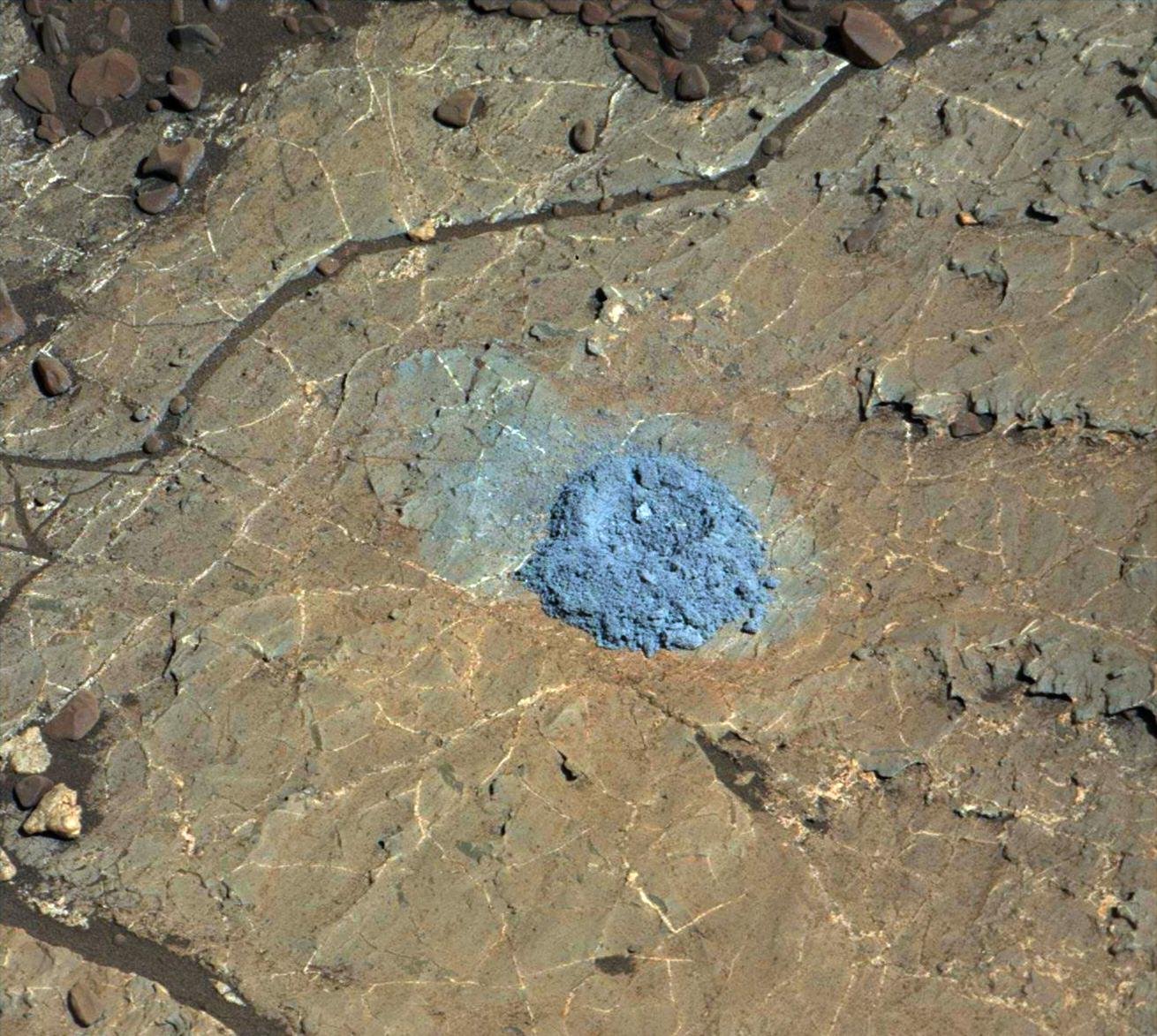 At 11:41:12 UTC the Mastcam Right took the first close-up image of the first test hole drilled with the new drilling technique.
This image has undergone white balancing and a slight enhancement of color saturation and microcontrast.
I find interesting the drastic difference in color between the outer reddish layer and the inner blue, as if the outer layer was subject to a sort of chemical-physical alteration, a feature moreover observable in several photos under different circumstances.
HD processed version: https://i.imgur.com/Eytf8N8.jpg
Original image: https://mars.jpl.nasa.gov/msl/multimedia/raw/?rawid=1977MR0103370010901802E01_DXXX&s=1977
This post has been automatically translated. See the original post here.