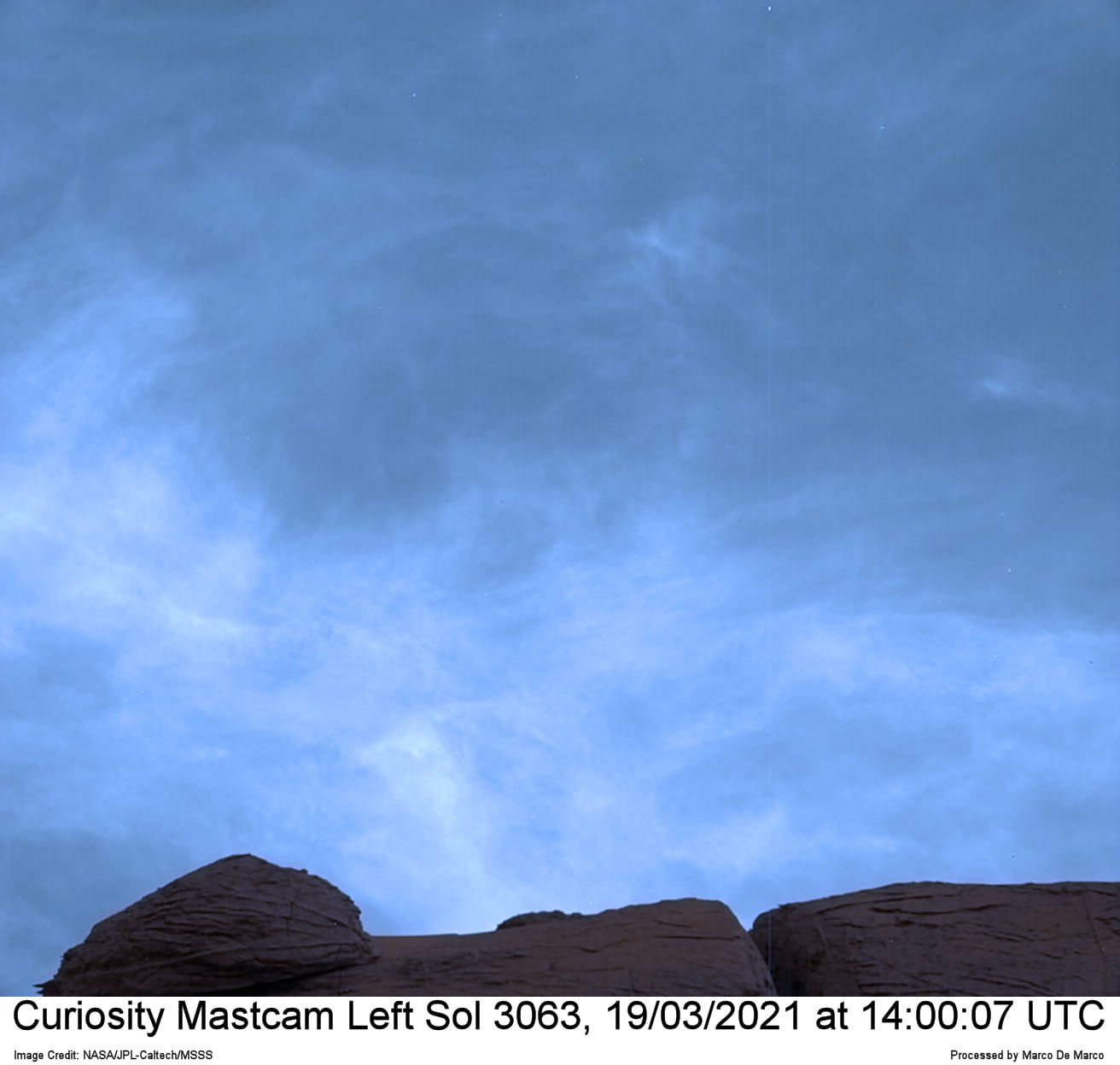 At 14:00:07 UTC Mastcam Left captured a beautiful white cloud formation silhouetted against a clear Martian blue sky!
Also for this Sol, this is not the only photo depicting a dense cloud formation (see https://mars.nasa.gov/msl/multimedia/raw-images/? order=sol+desc%2Cinstrument_sort+asc%2Csample_type_sort+asc%2C+date_taken+desc&per_page=50&page=1&mission=msl&begin_sol=3063&end_sol=3063&af=MAST_LEFT%7CMAST_RIGHT%2C%2C), proving that the humidity contained in the atmosphere is anything but negligible!
In the lower left corner you will also notice the same rock imaged on Sol 3057 (see https://www.facebook.com/PianetaMarte.MdM/posts/3751059274977238).
The original image is a black and white encoding of the Bayer mask that has been converted to color through a process called "debayering" or "demosaicing". In addition, the photo has undergone noise reduction due to Jpeg compression, white balance and a slight increase in microcontrast and color saturation in order to make the colors more similar to what the human eye would see.
Original image: https://mars.nasa.gov/msl-raw-images/msss/03063/mcam/3063ML0160030060208781C00_DXXX.jpg
This post has been automatically translated. See the original post here.