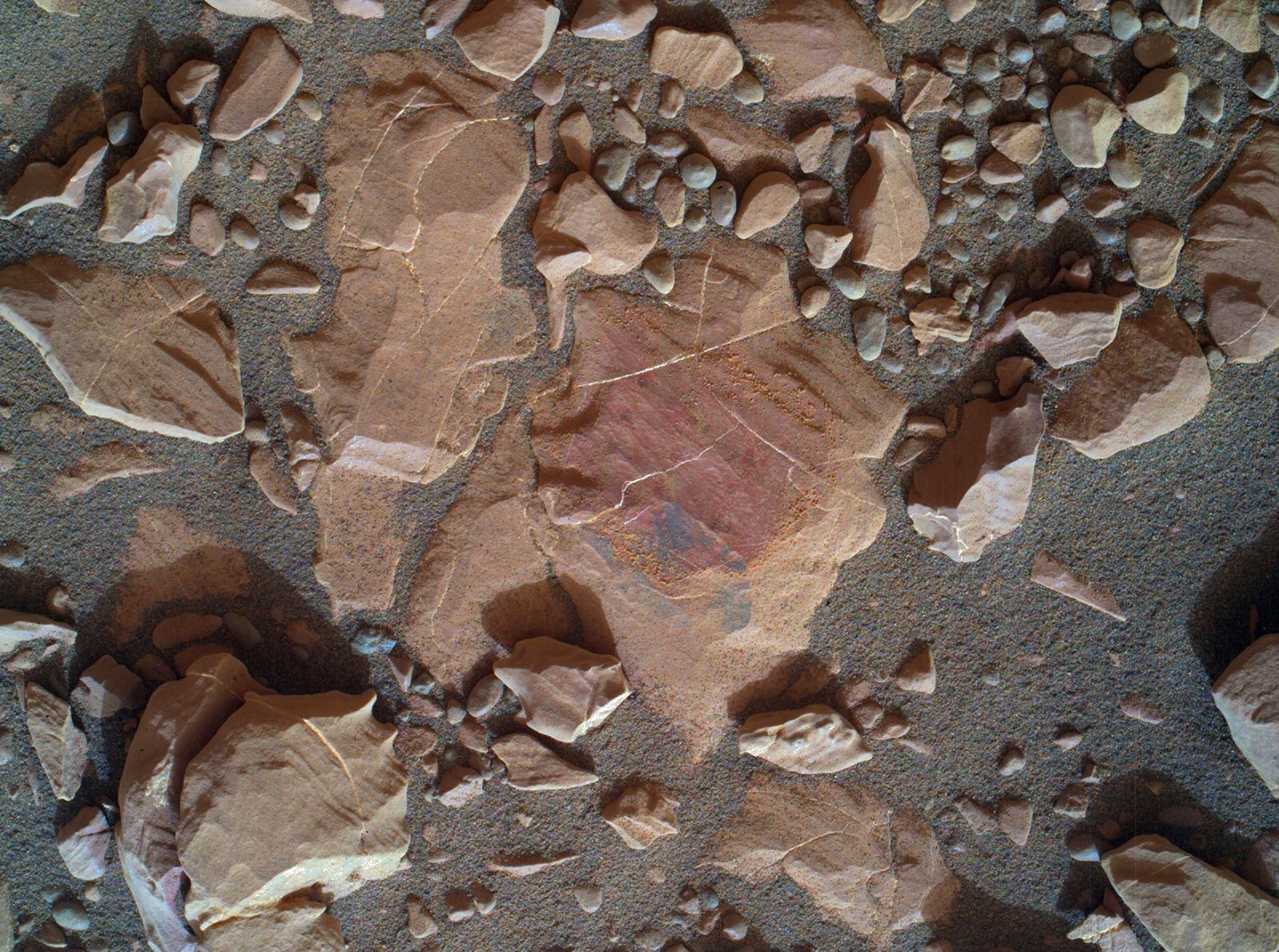 At 00:26:25 UTC, 16:04:35 local solar time, the Mars Hand Lens Imager (MAHLI) imaged this peculiar formation of rocks of various shapes.
The large central rock was first cleaned with the rotary abrasion tool and then hit in at least nine places with the laser for spectroscopic analysis.
The image was taken from a distance of 26.4 cm with a resolution of 101.3 microns per pixel.
To improve color rendition, the original was subjected to white balance and a slight increase in color saturation and contrast.
HD processed image: https://image.ibb.co/cVU1Jc/Curiosity_Sol2029.jpg
Original image: https://mars.jpl.nasa.gov/msl/multimedia/raw/?rawid=2029MH0001900010801470C00_DXXX&s=2029
This post has been automatically translated. See the original post here.